Dear ladies and gentlemen! Dear friends!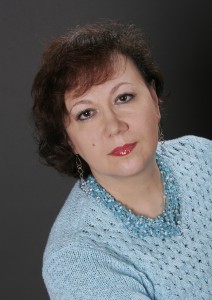 I greet you warmly to the homepage of my private clinic in Wuppertal and tell the prehistory of its creation.
In 2004 we opened a clinic for surgery and pediatric surgery in Wuppertal together with my husband, a general surgeon, Vladimir Sinitsin. My husband was responsible for the adult patients and I, as a specialist in pediatric surgery for surgical and trauma surgical problems for children. In January 2020 we handed over our clinic to MVZ OCU Wuppertal (under the direction of Dr. Mirko Kuhn). However, I continue to work here in the field of pediatric surgery.
In 2006 I became interested in a new development circle in aesthetic medicine and decided to conquer new horizons.
We have significantly expanded our range of services and my focus has not only become pediatric surgery, but also aesthetic medicine and, in parts, plastic surgery. The increasing number of patients led to the need to separate the aesthetic direction from the other focal points of the group clinic and to open a second clinic . That's how I opened a clinic in Meerbusch. However, after three years, I moved my clinic to my favorite and home town of Wuppertal. It was a little difficult to have two clinics in two different cities.
And so from 2019 my private clinic will be in the center of Wuppertal-Elberfeld, a 5-minute walk from the main train station.
The areas of aesthetic medicine that I have learned in recent years include such as the modern non-surgical methods of skin rejuvenation, wrinkle injections, botox injections and mesotherapy with the Pistor-4 microinjector, but also the minimally invasive methods such as thread lifting, Blepharoplasty  and Vacuum liposuction and others. Working with the Onetec device (with radio frequency waves) allows me to eliminate many different skin problems.
My many years of experience and "jewelery work" in pediatric surgery helped me to quickly and easily learn new areas in aesthetic surgery. I enjoy my art work in the direction of skin rejuvenation and I am extremely happy with the results achieved. My many years of experience give me the opportunity to pass on my practical work and my knowledge as an international trainer in the field of thread lifting to colleagues from all over the world. Many young doctors and naturopaths have (and can) be trained with me in small groups and also individually. In my practice there is the possibility to hold seminars and workshops. I have an individual relationship with my course participants (as well as with my patients). This gives them the opportunity to learn thoroughly.
The beautiful premises and the very convenient location of my practice, close to the main train station and the motorway, allow me to treat many patients not only from Wuppertal, but also from afar.
I am waiting for you in my new private practice in Wuppertal and I look forward to your visit!
Your Tatjana Sinitsina
Doctor for aesthetic medicine
Specialist in pediatric surgery
Diploma in mesotherapy, certificate APTOS,
Certificate Assufil Beauty, Happy-Lift, Lead Fine Lift,
Certificate PRP therapy